BOOMER CLIMBERS MOVEMENT CLASS
This Movement Class is meant for climbers of the boomer generation who are new to climbing. If you would like to be able to belay and/or climb with your children or grandchildren, this class is for you.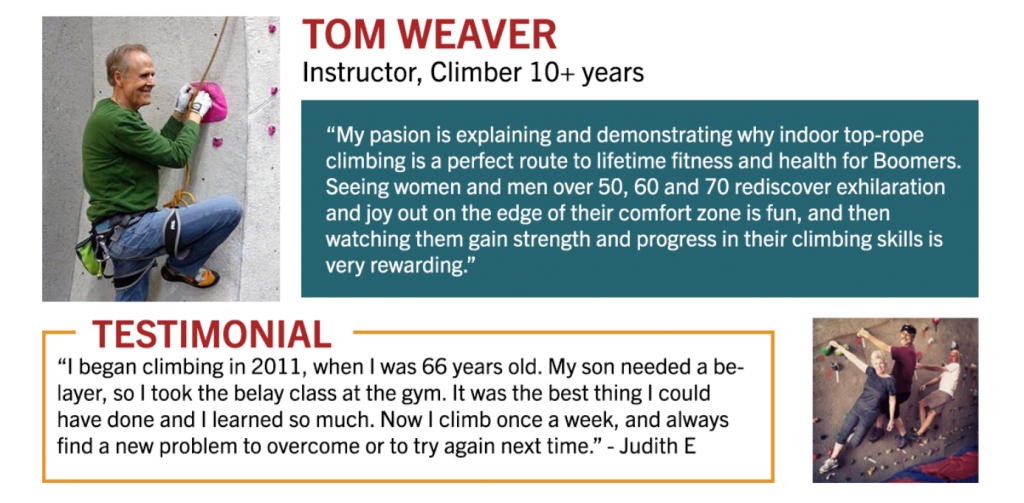 Details
$69 members
$99 non-members
Includes one-month membership for non-members
One-month long class
Fridays 1pm-3pm
Class max -8
Ask the front desk for more info if you are interested or know someone who would be, or, sign up below.