Climb Iowa runs all new climbers through an orientation for their first visit to gym.
Every new visitor 13 years old and above are required to go through an orientation. This includes all climbers 13 and older and anyone assisting climbers under the age of 13.
---
Have you filled out your Visitor's Agreement yet? If not, start here before scheduling your orientation.
---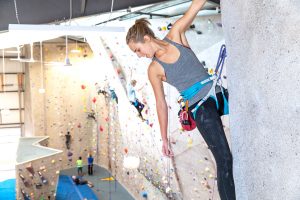 Grimes – Ropes & Bouldering
-Orientations are ran every 30 minutes on the hour.
-If you are wanting to guarantee a certain orientation time, you MUST book an orientation booking online ahead of time (done via link below)
-We ask that everyone arrives 15-20 minutes before their desired orientation time to ensure they are prepared when the desired orientation begins.
---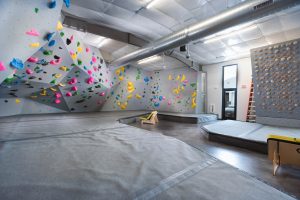 East Village – Bouldering
-If you are wanting to guarantee a certain orientation time, you MUST book an orientation booking online ahead of time (done via link below)
-We ask that everyone arrives 5-10 minutes before their desired orientation time to ensure they are prepared when the desired orientation begins