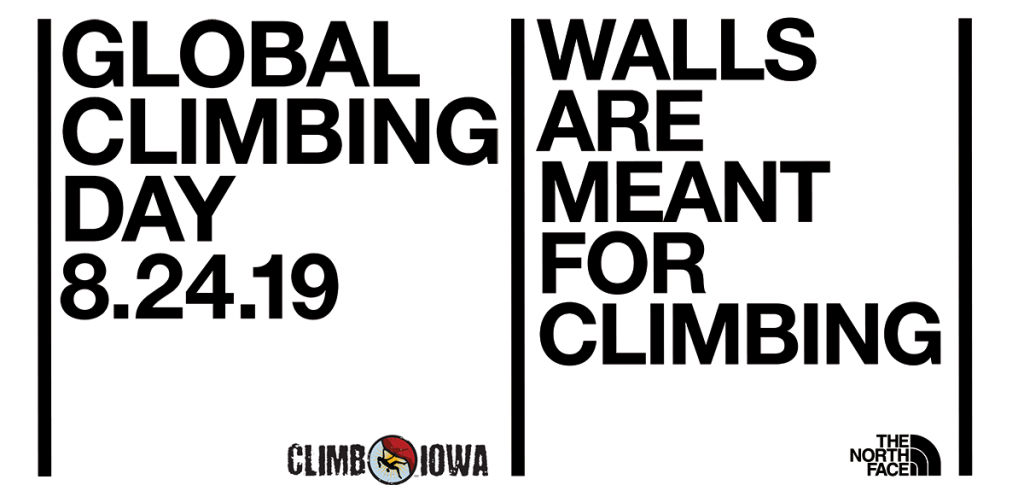 ---
Global Climbing Day is about sharing our love of climbing by exposing new climbers to the sport. This Global Climbing Day, invite someone new to climb for free. 
We've teamed up with The North Face and climbing gyms across the globe to celebrate inclusivity and community through climbing.
 Email this web-page to a new climber and get them climbing!
Climb Iowa Grimes

Date: August 24, 2019
Sign up for a one hour slot
from 2pm -5pm.

New Climbers climb for FREE when they sign up in advance.
sign uP HERE.

Climb Iowa East

Date: August 24, 2019
Climb for free
from 2pm – 5pm

New Climbers climb for FREE when they sign up in advance.
sign up HERE