Meet Your Hosts!
For all of our meetup sessions, we have great hosts who welcome, introduce, and run the meetups. Learn more about our upcoming hosts below!
---
---
Carmen Fritz (they/she)
STAFF | GRIMES GYM DIRECTOR
Carmen started climbing at the University of Northern Iowa in 2016. Their goal for Climb With Pride is to create a safe and welcoming environment for fellow queer climbers. Their current goal is to become more comfortable with lead climbing in hopes of being able to lead outdoors.
---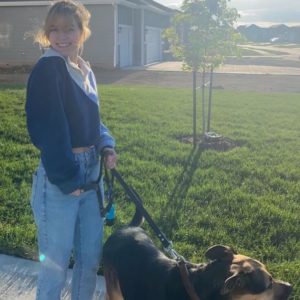 Jessie Dupuis (she/they)
STAFF | climb iowa instructor
Hi I'm Jessie! I moved to Des Moines area last year, but I've been climbing for 2 1/2 years. I'm passionate about growing an inclusive and diverse climbing community.
---