A Bouldering Circuit is a collection of boulders designed with varied climbers' needs in mind. The purpose behind Climb Iowa's circuits is to focus your climbing progress and allow you to shape your session in different ways. Each circuit is marked with a different colored tag that represents a different difficulty. The circuits in order from easiest to hardest are White, Teal, Navy, Red, & Orange.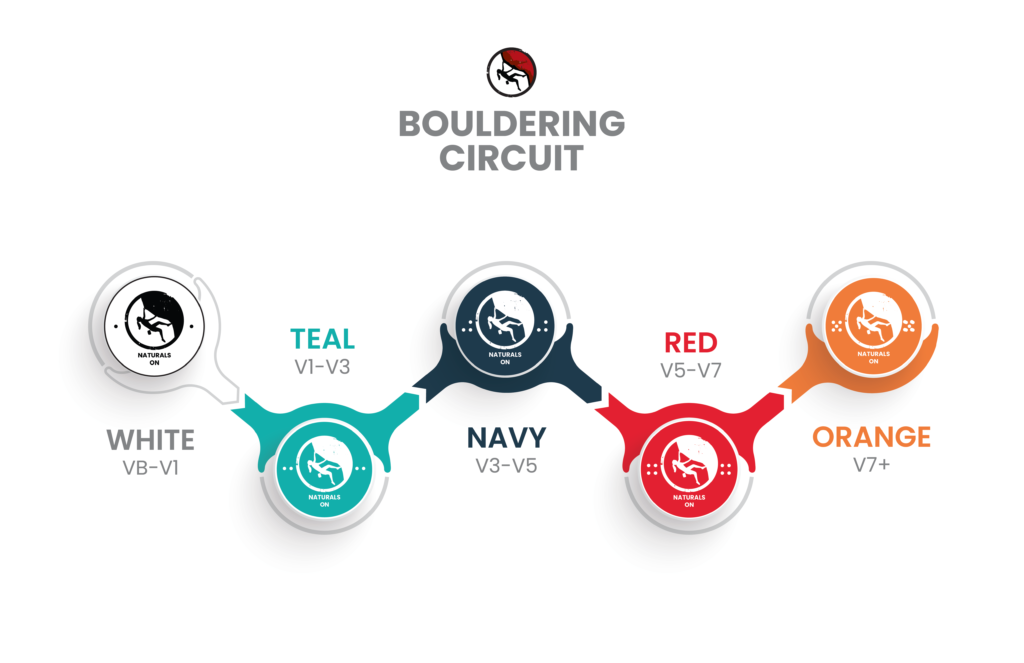 Each circuit is designed with a variety of different climbing styles, physical challenges, and mental complexities. By targeting each of these needs, bouldering circuits directly affect your climbing progression.
Circuits are more than just a system for tracking upward progress. Bouldering circuits can be utilized for changing how you climb in a climbing session in fun and interesting ways and can be used as a strong training tool as used by many professional athletes.
Learn about our different Circuit Sessions below:

Projecting | Sum Circuit | Limit Bouldering | 4×4 Circuit | Flash & Go Circuit